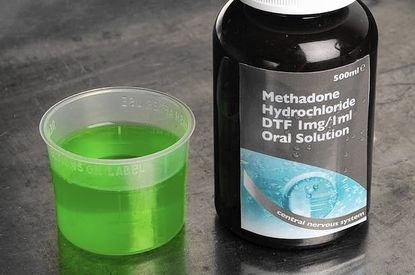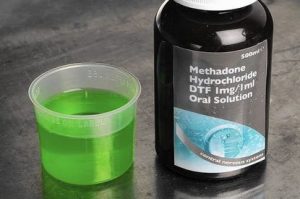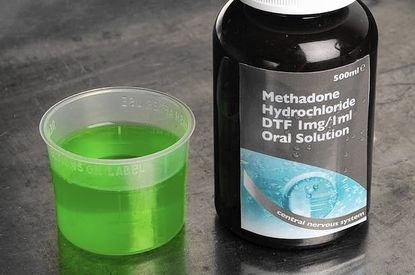 The history of methadone, an opium analgesic of synthetic origin, goes back over 70 years. It was first synthesized in 1937 by German researchers Max Bockmühl and Gustav Erhart. In 1942, the industrial production of the drug amidone was launched, which was used as an analgesic for experimental purposes. It is characterized by low cost, it is used mainly orally. Of these, for about 30 years, methadone has been used for opium and other drug addictions as a substitute for the so-called. "wild" or "street" drugs (drugs manufactured, distributed and used illegally for non-medical purposes) within the framework of the so-called. "supporting programs" ("Methadone maintenance program"). All these thirty years, passions have been raging around this drug, sometimes far from medicine, which is due to the great social significance of the problem of drug addiction in general and, accordingly, the substances that cause it, in particular.
In the treatment of drug addiction (in particular heroin), methadone is used as a substitute for heroin.
Methadone is as addictive as heroin. Methadone withdrawal takes 3-4 weeks, while heroin withdrawal takes several days. An overdose of methadone is fatal in almost 100% of cases. Compared to heroin, methadone is easier to manufacture, cheaper, and also protects drug addicts from HIV due to the absence of the need for intravenous administration.
However, a drug addict who takes methadone in a dose calculated by a doctor orally does not get the same euphoric sensations as when taking heroin, and is looking for an opportunity to get them through other means. Therefore, drug addicts still prefer to inject methadone intravenously, in a higher dosage, which, along with a long withdrawal period and a high cost on the black market (which, in turn, is determined by a longer duration of exposure than heroin (up to 2 days)). on the body), makes the use of methadone for rehabilitation controversial.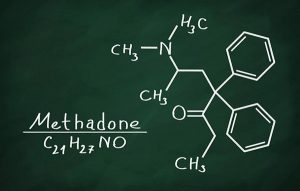 Pharmacokinetics
Methadone is well absorbed when administered enterally (41-90%). In the blood plasma, the drug is detected within 30 minutes after administration, and the peak concentration occurs after 4 hours. Signs of analgesia appear 30-60 minutes after administration. After subcutaneous administration, a sufficient concentration in the blood is achieved after 10 minutes, and the peak concentration in the brain tissue after 1-2 hours.
Methadone strongly binds to proteins in blood and tissues, therefore, with repeated administrations, it can accumulate in tissues. The half-life of methadone after a single intravenous injection is 14 hours, and half of the remaining dose is excreted within 55 hours as the tissue reserves of the drug are depleted. With the systematic administration of methadone, its elimination half-life is 22 hours.
pharmachologic effect
The clinical and pharmacological action of methadone is the same as that of morphine. Despite the long half-life (14 hours), the duration of analgesia does not exceed 4-5 hours. With repeated doses, a cumulative effect is observed (release of methadone from tissues). In the case of long-term enteral administration, subsequent doses of methadone should be reduced or increased in intervals between doses.
Clinical use
Methadone is considered to be an excellent analgesic, most suitable for chronic pain relief. Used in the treatment of heroin addiction.